The Bermuda Short is the seventh webisode of the Mysterious Phenomena of the Unexplained series of Webtoons cartoons.
Plot
Daffy and Porky is investigating recent sightings of El Chupacabra on an island. Daffy sends Porky to scout the island while Daffy starts on his tan. The El Chupacabra appears infront of Daffy but dismisses him as a waiter. Daffy and Porky try to trap El Chupacabra but end up being captured and turned into waiters for Club Chupacbra where many Chupacabra's are relaxing by the beach.
Characters
Video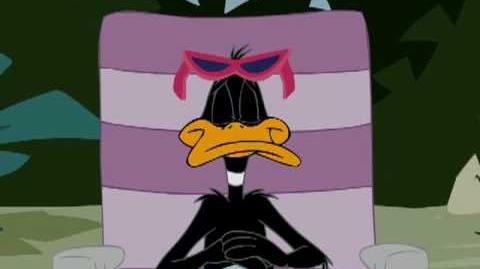 Ad blocker interference detected!
Wikia is a free-to-use site that makes money from advertising. We have a modified experience for viewers using ad blockers

Wikia is not accessible if you've made further modifications. Remove the custom ad blocker rule(s) and the page will load as expected.