| | |
| --- | --- |
| This page or section is under construction. Please help us work on it. | |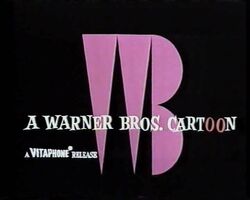 DePatie-Freleng Enterprises, sometimes known as DFE, was an American production company, founded in 1963 and dissolved in 1981. It was best known for making cartoons such as The Pink Panther.
From 1964 to 1967, DFE produced cartoons for the Looney Tunes and Merrie Melodies series after Warner Bros. had closed down its animation studio. Due to strict budgets and constrictions, the studio was only allowed to use certain characters such as Daffy Duck or Speedy Gonzales.
This era of Looney Tunes and Merrie Melodies is most known for the stylized opening and endings (reused from Chuck Jones' Now Hear This, without the sound effects) with a reinterpretation of the famous "The Merry-Go-Round Broke Down" provided by William Lava.
DePatie-Freleng closed and was sold to Marvel in 1981. Marvel was bought out by Disney in 2009. Today, Disney owns some of the studio's works, with the exceptions of the Looney Tunes shorts from 1964-67, the Dr. Seuss specials, the The Pink Panther Show episodes and character trademarks, the Hasbro works, as well as a few others.
Filmography
Theatrical shorts
TV specials
Ad blocker interference detected!
Wikia is a free-to-use site that makes money from advertising. We have a modified experience for viewers using ad blockers

Wikia is not accessible if you've made further modifications. Remove the custom ad blocker rule(s) and the page will load as expected.