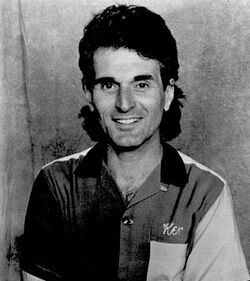 Danny Mann (born July 28, 1951) is an American voice actor, writer, singer, musician, and production manager. He is best known for his voice of Hector from Heathcliff and the Catillac Cats, Freeway, Cloudraker and Lightspeed in Transformers, Backwoods Beagle in DuckTales, Kaltag in Balto, Ferdinand from Babe, and Serge in the Open Season franchise.
Looney Roles
He voiced a Robo Dog and a Spy Car in Looney Tunes: Back in Action.
External links
Ad blocker interference detected!
Wikia is a free-to-use site that makes money from advertising. We have a modified experience for viewers using ad blockers

Wikia is not accessible if you've made further modifications. Remove the custom ad blocker rule(s) and the page will load as expected.