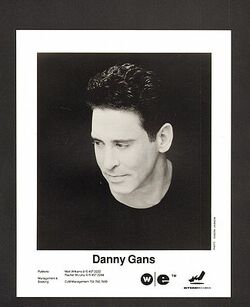 Daniel Davies "Danny" Gans (b. October 25th, 1956-d. May 1st, 2009) was an American singer, comedian, and impressionist.
He voiced Donald Trump and Johnny Carson in the Tiny Toon Adventures episode, Thirteensomething.
Danny died of drug toxicity on May 1st, 2009.
Ad blocker interference detected!
Wikia is a free-to-use site that makes money from advertising. We have a modified experience for viewers using ad blockers

Wikia is not accessible if you've made further modifications. Remove the custom ad blocker rule(s) and the page will load as expected.