"Dangerously Cheesy!"
―Chester Cheetah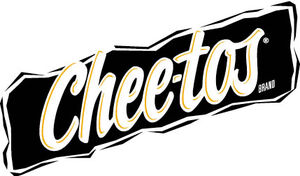 Cheetos is a brand of cheese-flavored cornmeal snacks made by Frito-Lay, a subsidiary of Pepsi Co.
Its mascot is Chester Cheetah, and its slogan is, "Dangerously Cheesy."
Fritos creator Charles Elmer Doolin invented Cheetos in 1948, and began national distribution in the U.S. The initial success of Cheetos was a contributing factor to the merger between The Frito Company and H.W. Lay & Company in 1961 to form Frito-Lay. In 1965 Frito-Lay became a subsidiary of The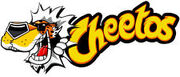 Pepsi-Cola Company, forming PepsiCo, the current owner of the Cheetos brand.
In 1999 , a commercial aired that featured Daffy Duck as a stunt double working for Chester.
Commercial w/Daffy Duck