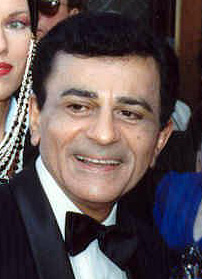 Kemal Amin "Casey" Kasem (April 27, 1932 - June 15, 2014) was an American radio personality and voice-actor. He is best known as the host of the American Top 40 radio program and as the original voice of Shaggy Rogers from the popular Scooby-Doo franchise.
Looney Roles
He voiced Flakey Flakems (an obvious spoof of himself) in Tiny Toon Adventures and reprised his Shaggy Rogers role in Looney Tunes: Back in Action.
Ad blocker interference detected!
Wikia is a free-to-use site that makes money from advertising. We have a modified experience for viewers using ad blockers

Wikia is not accessible if you've made further modifications. Remove the custom ad blocker rule(s) and the page will load as expected.