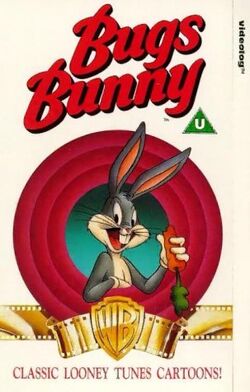 Description
Commissioned to commemorate his 50th birthday, this compilation tape features the best of Bugs Bunny and brings together some of the moments that have made generations roar with laughter over the last 50 years. Bugs Bunny is the hero of the "cool" set. He is always calm and collected and with his composed and confident nature, nothing seems to ruffle him. A master of disguises, Bugs knows how to turn any situation to his advantage - a facet of his character that drives his adversaries mad. Extraordinary, sharp and versatile, Bugs epitomises what many people would like to be - if only they had the nerve.
Episodes
Ad blocker interference detected!
Wikia is a free-to-use site that makes money from advertising. We have a modified experience for viewers using ad blockers

Wikia is not accessible if you've made further modifications. Remove the custom ad blocker rule(s) and the page will load as expected.