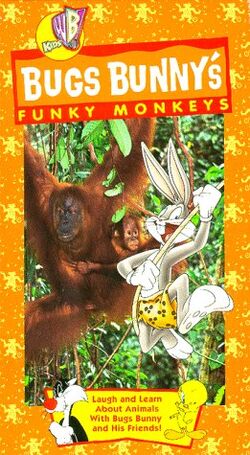 Bugs Bunny's Funky Monkeys is an educational video featuring Bugs and other Looney Tunes characters mixed with live action footage of wild animals. Joe Alaskey, Bob Bergen, Greg Burson, Jim Cummings, and Maurice LaMarche provide the voices.
Ad blocker interference detected!
Wikia is a free-to-use site that makes money from advertising. We have a modified experience for viewers using ad blockers

Wikia is not accessible if you've made further modifications. Remove the custom ad blocker rule(s) and the page will load as expected.