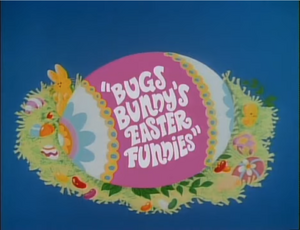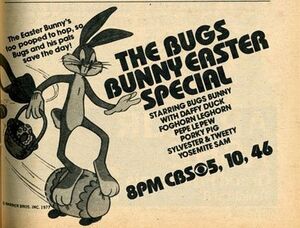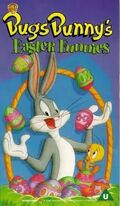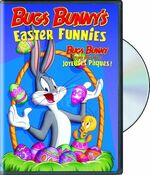 Bugs Bunny's Easter Special (also known as Bugs Bunny's Easter Funnies) was released on April 7, 1977.
Cast
Mel Blanc as Bugs Bunny, Sylvester, Pepe Le Pew, Foghorn Leghorn, Yosemite Sam, Daffy Duck/the Easter Bunny.
June Foray as Granny.
Plot
The Easter Bunny is ill, Granny needs to find a replacement for him, after watching several cartoons from the past. A very eager Daffy Duck keeps appearing, in the end he dresses up as the Easter Bunny and Granny and Bugs appear to have been cheated but they knew what Daffy was up to the whole time.
Credits
Cartoons Featured
Video
Gallery
Ad blocker interference detected!
Wikia is a free-to-use site that makes money from advertising. We have a modified experience for viewers using ad blockers

Wikia is not accessible if you've made further modifications. Remove the custom ad blocker rule(s) and the page will load as expected.