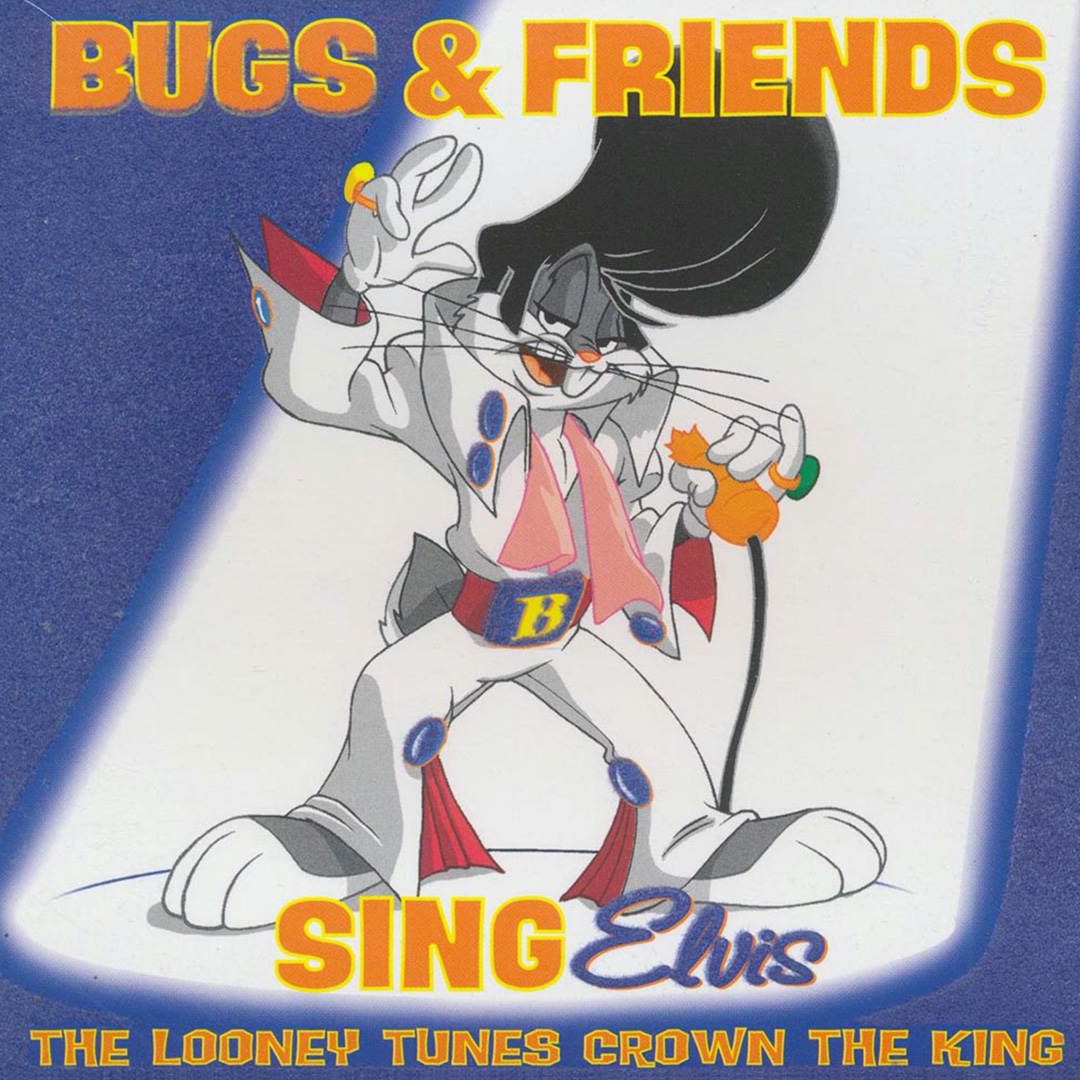 Bugs & Friends Sing Elvis is a 1997 soundtrack album released by Rhino Records and WEA and featuring Bugs Bunny and his Looney Tunes companions putting up a tribute to songs performed by Elvis Presley.
Track listings
It's Now or Never - The Looney Tunes Singers
(You're the) Devil in Disguise - Pepe Le Pew/Taz
Hound Dog - Daffy/Bugs/Elmer
All Shook Up - Marvin the Martian
Heartbreak Hotel - Yosemite Sam/Bugs
Love Me Tender - Foghorn Leghorn
Suspicious Minds - The Looney Tunes Singers
Don't Be Cruel - Daffy Duck
Jailhouse Rock - Bugs/Yosemite Sam/Porky/Tweety/Elmer
Good Luck Charm - Bugs/Elmer
Video
Ad blocker interference detected!
Wikia is a free-to-use site that makes money from advertising. We have a modified experience for viewers using ad blockers

Wikia is not accessible if you've made further modifications. Remove the custom ad blocker rule(s) and the page will load as expected.