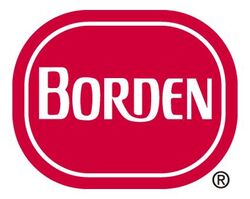 Borden, Inc., was an American producer of food and beverage products, consumer products, and industrial products. At one time, the company was the largest U.S. producer of dairy and pasta products.
In 1986, Borden produced drink mixes featuring Looney Tunes characters under the Bugs Bunny Drink Mix series.
Video
Ad blocker interference detected!
Wikia is a free-to-use site that makes money from advertising. We have a modified experience for viewers using ad blockers

Wikia is not accessible if you've made further modifications. Remove the custom ad blocker rule(s) and the page will load as expected.