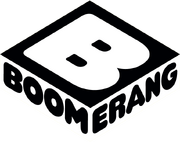 Boomerang is a channel that launched on April 1st, 2000, so that the classic cartoons airing on CN could have a new home. The network in the United States aired Looney Tunes from 2004-2007, and 2013 - present. The channel has also aired Baby Looney Tunes, and recently The Looney Tunes Show. However, many other Looney Tunes related shows, including Tiny Toon Adventures, Animaniacs, Pinky and the Brain, and The Looney Tunes Show have aired on Boomerang channels overseas.
This is the only channel where classic Looney Tunes rerun due to CN dropping LT reruns in 2016.
Gallery
Ad blocker interference detected!
Wikia is a free-to-use site that makes money from advertising. We have a modified experience for viewers using ad blockers

Wikia is not accessible if you've made further modifications. Remove the custom ad blocker rule(s) and the page will load as expected.