| | |
| --- | --- |
| This page is under construction and as such requires a major cleanup. | |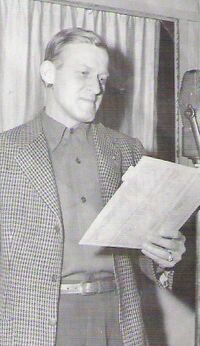 Joseph Benson "Ben/Bugs" Hardaway (b. May 21, 1895 - d. February 5, 1957) was an American storyboard artist, animator, voice actor, writer, gagman, and director, best known as the creator of the characters Happy Rabbit and Woody Woodpecker (for whom he also provided the voice after Mel Blanc left).
His nickname, Bugs, was implemented to Bugs Bunny in respect to his creation of the character as per Mel Blanc's request.
He died unexpectedly in 1957, at the age of 61, after a test plane accident.
Looney Tunes Works
also see Category:Cartoons directed by Ben Hardaway and Category:Cartoons written by Ben Hardaway