Ad blocker interference detected!
Wikia is a free-to-use site that makes money from advertising. We have a modified experience for viewers using ad blockers

Wikia is not accessible if you've made further modifications. Remove the custom ad blocker rule(s) and the page will load as expected.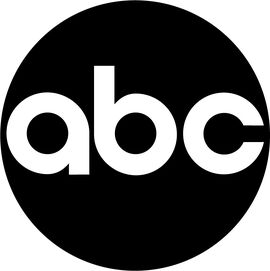 American Broadcasting Company (aka The ABC Network or just ABC) is a TV channel that is best known to play many popular TV shows. Back then it played Saturday morning cartoons such as Schoolhouse Rock!. Owned by the Disney–ABC Television Group, a division of Warner Bros. rival, The Walt Disney Company, ABC has re-ran the old Looney Tunes cartoons and The Bugs Bunny Show was broadcasted on that channel in the 1960s, 70's and 80's. The Road Runner Show also ran on ABC for a while in the 1970s. ABC also broadcasted The Bugs Bunny and Tweety Show.
Looney Tunes Shows Ran on ABC
Looney Tunes Movies Ran on ABC
Space Jam (as part of The Wonderful World of Disney; November 14th, 1999)
Videos